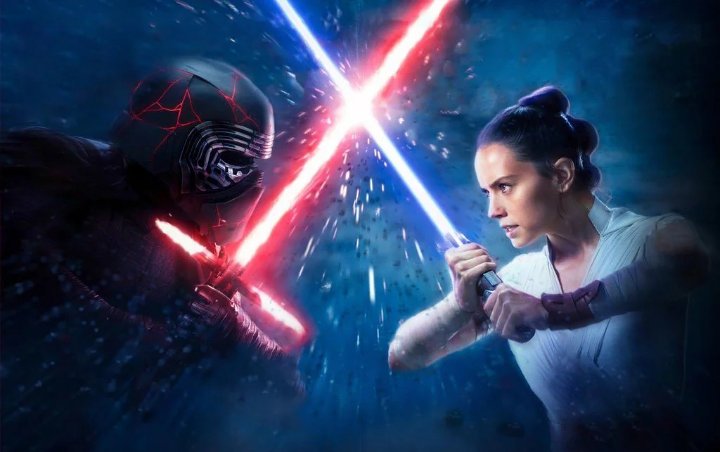 The original director's version of 'Episode IX' has reportedly emerged online and some fans say it's actually better than J. J. Abrams' version that made it on screen.
AceShowbiz – Those disappointed with "Star Wars: The Rise of Skywalker" could find delight in Colin Trevorrow's leaked version of "Episode IX". The script that the original director co-wrote with Derek Connolly has reportedly emerged online on Reddit at r/StarWarsLeaks.
In Trevorrow and Connolly's version, the movie was supposed to be titled "Duel of the Fates". According to report, the last draft was written in December 2016. Among the significant differences to J. J. Abrams' "The Rise of Skywalker" was that in Trevorrow and Connolly's version, Kelly Marie Tran's Rose Tico is given a much larger role and spends a good portion of the film.
Finn, C-3PO and R2-D2 are reportedly sent on a mission to light a beacon on Coruscant that will draw allies to assist the Resistance in their final battle against the First Order. Meanwhile, Rey, Poe and Chewbacca head to a distant planet to find answers that may help Rey figure out what to do about this whole situation.
Based on the scene description, the main threat comes from the unrest between these opposing forces, not from the eternal Lord Sith as in the movie. Zorii Bliss and Babu Frik do not appear in the leaked script, while Emperor Palpatine is mentioned in the script, but not as the entity that fans saw in the film.
Like in the movie, "Ben is extinguished," but not before it's revealed that he killed Rey's parents on Snoke's order. Meanwhile, Rey's parents are nobody and she's not a Palpatine.
[embedded content]
Nothing has been confirmed about the alleged leaked script, but many have been raving about Trevorrow and Connolly's version of "Episode IX". Some said it's much better and more coherent than the movie that Abrams made.
Trevorrow was tapped to direct and write the script of "Episode IX" in 2015, but eventually left the project in 2017 due to creative differences with producer Kathleen Kennedy. Abrams, who directed "Star Wars: The Force Awakens", later returned as director.